There's more to New Zealand honey than our pride of place, manuka honey.
New Zealand honey is usually labelled after the plant that the bees collect pollen from. Different plants are found in different areas of the country, meaning different tastes and factors in each variety of honey.
Manuka honey is the most researched in terms of health benefits, but other New Zealand honeys have proved promising in such qualities (and flavour!) too.
Manuka honey might be our favourite of the New Zealand varieties, but it certainly isn't the only one.
And although the scientific focus for other New Zealand honeys hasn't been as intense, there are a range of other local honeys that have been analysed for what makes them special too.
In this guide, we'll take a tour of honey in New Zealand.
With stops at kamahi, beech, rata, rewarewa and more, we'll explore where they come from, what makes them unique, and the labels to look out for on your jars.
In this guide to NZ honey varieties, you'll find:
New Zealand honey: the history

New Zealand honey varieties

International varieties available in NZ

The differences between honey types

How to ensure you get the real stuff
Ready to get a taste for New Zealand honey?
How New Zealand Honey Came to Be
Did you know that it was European missionaries that brought honeybees to New Zealand?
It's true.
In 1839, Mary Bumby and her fellow beekeeping missionaries sailed from England with two beehives, bringing the first honeybees to the islands.
Fast forward to the 1870s, and commercial honey production was underway.
Today, apiculture is more popular than ever.
New Zealand alone has almost 900,000 registered hives, with around 75% of the registered beekeepers describing themselves as hobbyists.
But keeping bees and producing honey isn't as easy as it might seem.
Manuka honey, for example, relies on a number of uncontrollable factors aligning at the right time. It also needs to have met rigorous standards set out by the New Zealand government. For those that display a UMF™ grading, even more criteria and testing are required.
But manuka isn't the only type of honey produced right here, in beautiful New Zealand.
Far from it, in fact. But why would we start with anything else?
New Zealand Honey Varieties
There are numerous types of honey produced around the world and in New Zealand. Here, we've picked a few of the common (and not so common) NZ ones to explore.
Naturally, we'll kick off with our favourite. New Zealand's taonga, or treasure - manuka honey.
Manuka honey
We talk a lot about what makes manuka honey different and why it has the household-name status that it does today.
Read more: The Story of NZ Manuka Honey, What It Is And Why It's Special
Whilst honey has been used by people for millennia, and manuka by indigneous people for some time too, scientists began investigating manuka honey in the 1980s. This started with Peter Molan at the University of Waikato, New Zealand.
Since then, countless studies have emerged to confirm or challenge the findings, leading to manuka honey being used not just for food, but for medicinal purposes as well.
With its unique properties, limited supply, and global reputation, manuka honey typically comes with a higher price tag than other honeys.
As a result, there are certifications and protections in place to ensure that customers get the real deal. Find ours here.
Beechforest Honeydew honey
Also known as Beech Honey, Forest Honeydew, and Beech Wood, this type of honey is often sourced from the Beech forests at the foot of our Southern Alps in New Zealand.
Just like manuka honey, there have been studies into the antibacterial properties of honeydew honey, with some positive results.
Although not as widely studied, some research has suggested that honeydew honeys can exhibit higher antioxidant levels than nectar honeys.
Rather than being produced from blossom nectar, honeydew is a sweet, sticky substance left behind by insects.
When the bees collect this already-processed sap, the complex sugars are passed straight to the intestine rather than being broken down in the stomach, and this process makes honeydew a good probiotic.
Typically a dark amber colour, it is often used in foods as a sugar substitute, or even in throat drops.
Kamahi honey
The kamahi or tawhero plant is the most abundant forest shrub found across New Zealand.
Its bark has been used by Māori in tonics, often for abdominal pain or a laxative effect.
Kamahi honey is often creamed, and used in foods for a sweet caramel or toffee flavour. It's readily available, but is less known outside of Aotearoa, New Zealand.
Rata honey
Rata is a native New Zealand tree, belonging to the same family as manuka (myrtle).
There are eleven different species of rata, and they are easy to spot with their bright red flowers that bloom in the summer months.
Featured in a few studies, rata honey has recently made it onto the global stage, winning medals in 2019 at the London International Honey Awards.
Rewarewa honey
The rewarewa plant, or New Zealand honeysuckle, is commonly found across the North Island of New Zealand, and Marlborough Sound.
This tree or shrub isn't keen on the cold, so isn't found much further into the South Island.
Another feature of some research into NZ honey varieties and potential antibacterial activity, rewarewa honey was found to potentially have some unique benefits, but these are yet to be studied in more depth.
Known for its maltier taste, rewarewa is considered one of the richer honeys in flavour.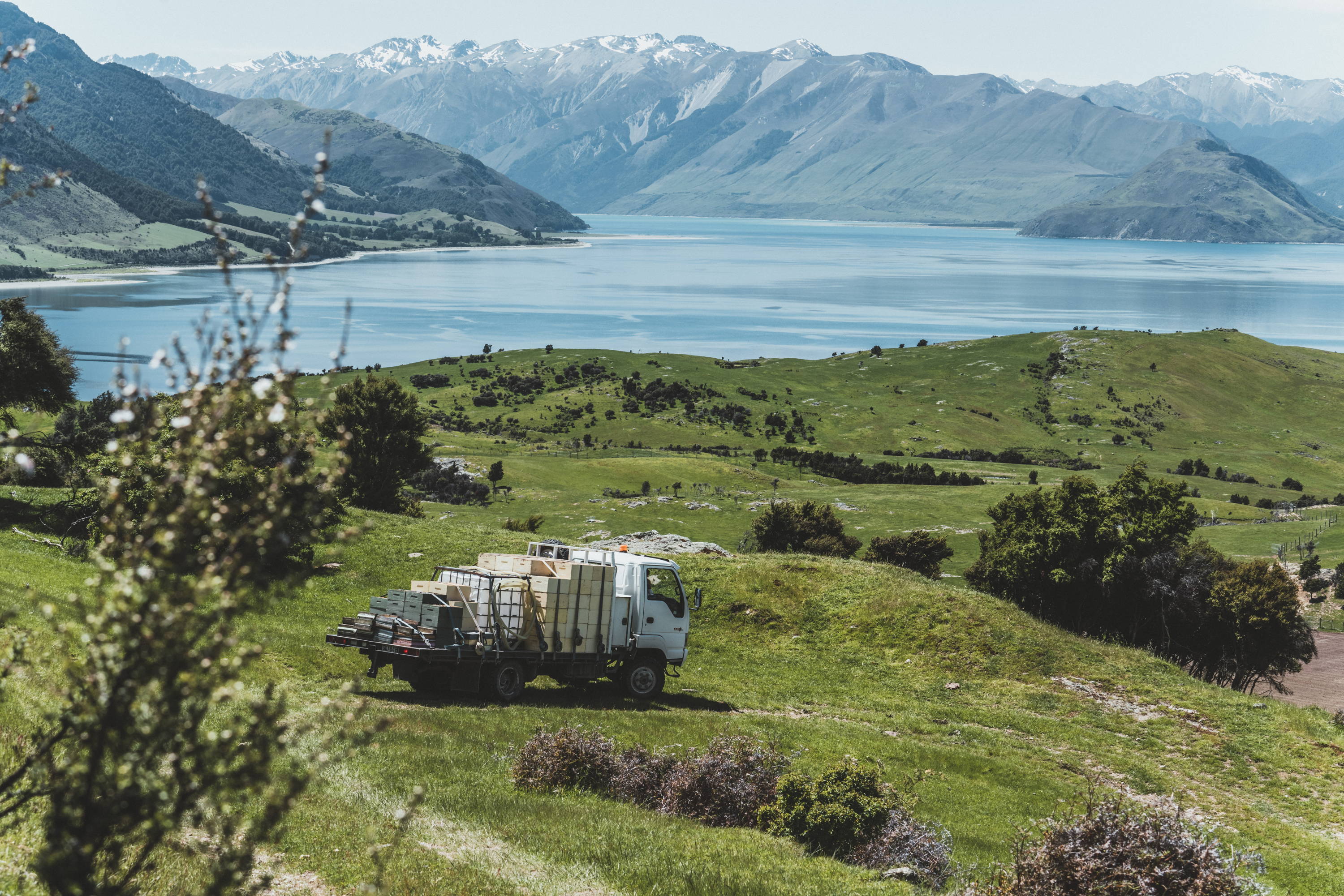 Nectar (or blossom) and honeydew honey
Honeydew is a sweet, sticky sap that has been left behind by leaf-dwelling aphids and other insects.
Sometimes, when honeybees consume this sap, they use it to create honey in place of (or in combination with) nectar.
Honeydew is not commonly collected by bees, so honey exclusively made with honeydew is typically quite rare - depending on where you are in the world.
It has been studied and found to have similar potential with antioxidant and antibacterial activity.
The flavour varies by its source, just like with nectar honey, but it is generally darker, and less sweet.
SUBSCRIBE TO OUR NEWSLETTER
Recieve our latest weekly releases, offers, guides and more.